Checkout these 10 Free iPhone Apps That Pay You For Using Them!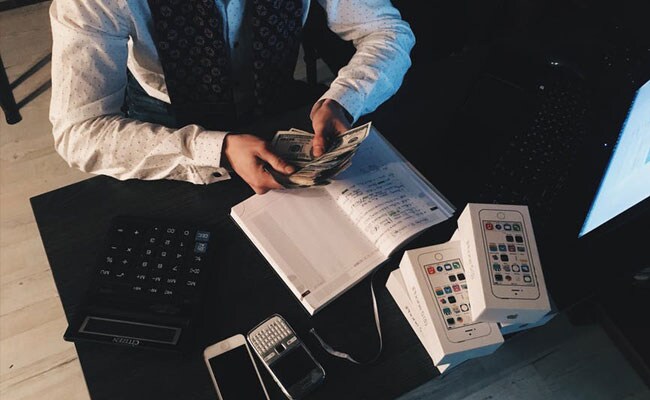 People sell kidneys to but iPhones. Here's how you make that money back!
Every year people spend billions of dollars on iPhone apps that provided a bit more than what's needed and hence satisfy our wants. If you're one of those people who are obsessed with buying new apps, maybe you'd like to know that there's a way to get your money back, in your spare time of course! Well, let us enlighten you with thee 10 apps that pay you for using them:
1. Zap Surveys
Guess what? Companies all over the world need your opinions and advice! And Zap Surveys is an app that'll pay you for posting your opinions! They publish surveys everyday that'll pay you different amounts. You can choose between, (1) high paying surveys that start from $1.00 per survey, along with donation to NGOs or, (2) Surveys that only pay you. No donations. The idea is to gather as much money as possible and once you get to $25, you'll be able to cash it out! Pretty cool, huh?
2. Ibotta
Run your errands digitally now with Ibotta! With Ibotta, you can shop for your regular products and brands to earn cash. Ibotta will pay you for purchasing your favourite products from over 40 popular stores like Target, WalMart, Whole Foods etc. Get $10 for just trying out Ibotta, and on top of that, you can avail free coupons and offers from the stores in which you purchase! With great customer ratings, this app is for the shopaholic in you!
3. Champ Cash
Multi-level marketing has gone digital with this first-of-its-kind app- Champ Cash. Earn millions by downloading apps! All you need to do is complete an entry challenge after which you'll become a part of the MLM network. With this app you can earn thousands without making a single investment. All you have to do then is to refer Champ Cash to your friends and keep promoting the app through several levels. You'll be able to redeem your money whenever you want, in whichever country. Not long before you'll start to feel rich!
4. IconZoomer
Shoot it- Send it- Earn it. With this simple yet catchy motto, IconZoomer is a pretty straight forward app. Complete assignments by taking pictures and sharing them on the app. You can also review market products to earn money. Each photo you take will get you around ~CHECK~ 10. Bet you're going to go wild with your camera now! The best thing about it, you'll never get bored!
5. Pact
Are you looking to shed a few pounds but you're the epitome of laziness? Well, let that stop you no more! Download Pact and earn money for exercising. Make a week-long pact on the app to work-out, and let the games begin! You'll get paid for everyday that you work out and lose money for every day that you miss. Users get paid anywhere between %0.50 to $0.75 for every 30-minute work-out session. Let money be your motivator as you get paid to get fit!
6. Money Line
Are you a betting man/woman? And does your luck usually pay off in the sports arena? Well, have we got an app for you! With Money Line, you just have to follow 4 simple steps: Make your pick, build your streak, don't pick wrong and receive your money! Predict live sports match ups and make sure you're on a winning streak. Keep checking the MoneyLine Leaderboard to track your progress. Oh, and win up to $1,000,000 while you're at it! That's your home run!
7. Payumoney
Are you fickle-minded when it comes to online and gateway transactions? But, would you do it if you were going to get free coupons with all safety assured? Bet you would! Don't deny. Well, with Payumoney; which acts as a gateway for apps like Paytm and MobiKwik; you will receive free coupons from the services you pay for. So for instance, if you're making a payment using Paytm for something you bought on Jabong, and you use Payumoney, you'll get free shopping coupons from Jabong.
8. Task Spotting
Here we go! Another one for our procrastinating shopaholics! Complete tasks for the brands you love and earn money! Just download the app and explore the missions and take your pick. Earn upto $15 per mission and gather points! This is an ideal app for anyone who just wants to get rewarded for whiling away time! Does that sound like you?
9. Phewtick
Do you love to socialize? Do you have friends galore? Well, that might just make you a millionaire! Uses the Phewtick app to scan QR codes sent to your friends' phones and start chatting, connecting and earning! Get rewards and points for doing the same. Socializing has never paid off, until now. Literally!
10. The Panel StationHas anyone every given you money for your opinions? Literally, a penny for your thoughts? Well, get ready to throw out buckets of opinions because you're going to get seriously paid! Give your opinions on consumer goods, tech, healthcare, travel and more, help global brands build better products and create better experiences while you earn amazing rewards for it with money or coupons! You word matters! Money says so!
Gif Source: giphy.com